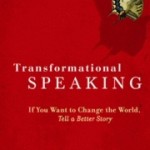 The transformational times in which we live have seeded remarkable projects, ideas, and books from our alumni. As you choose gifts this holiday season, I invite you to consider these books by some of our Transformational Speaking superstars over the last year. I've also added some beloved favorites from the past in case you missed them!
---
Transformational Speaking continues to reach a global audience. Here's why:
"When Danielle LaPorte recommended I attend the Transformational Speaking Immersion, I first bought the book to get clarity on what I needed to say – and how to say it. Traditional models give you script. Gail's book and the Immersion helped me uncover my own. To keep this profound teaching alive, I downloaded the book and went for a walk listening to it every morning for about a year. I still pull it open on digital or hardcopy or audio when I need reminders to reconnect to my authentic way of speaking and storytelling—what Gail calls the HomeZone™!" – Gregg Brown, Professional Speaker on Change & The Future of Work
"I've dog-eared your book Transformational Speaking so much that I'm tempted to walk it before going to bed, and give it its own water bowl. I want so badly to plagiarize from it, but I know that's naughty so I restrain myself. It's just that when something is said in such a way that it can never be said any better, what am I to do?" – Esther Luttrell
---
Recently Released or Available for Pre-Order!
---
Inspiration for the Life You Want to Live
---
Memoir
---
For Youth and Children
---
Healing
---
Relationships
---
Especially for Women
---
Business & Entrepreneurial Success
---
Animals
---
I'm blessed by the opportunity to work with and learn from all these amazing authors and speakers. Yes, we are all both teachers and students!
---
Do you have a book in you?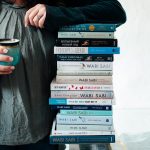 Are you committed to writing your book in 2023? If so, check out the year-long Writer's Mastermind Academy beginning in January. It is presented live or on zoom by the National Speakers Association (Albuquerque chapter) and there are a few openings. I'll be the kick-off speaker in January on Finding the Heart in Your Message.
NEW! Writer's Academy – NSA-New Mexico (nsanm.org)
---
Happy Reading! And may your holy-day season be one of love, blessings, and magic.
P.S. If you've been part of a Transformational Speaking training and have a book we've missed, do let us know so we can celebrate with you! My work has created a close community of friends and clients who stay in touch and often hire me when it's time to prepare for a book launch. That (and Facebook!) are how we've gathered this list.