Santa Fe Location & Logistics for the Transformational Speaking Immersion
In the magnificent fierce morning of New Mexico one sprang awake, a new part of the soul woke up suddenly, and the old world gave way to the new." -D.H.Lawrence
The Transformational Speaking Immersion is offered in beautiful Santa Fe, New Mexico, known as "The Land of Enchantment" for good reason. Here the legendary high desert landscape allows you to feel the ancient spirit of the Pueblo peoples. You can easily wonder why suddenly your dreams are so rich and alive, informing the new worlds and the new story you have come here to explore.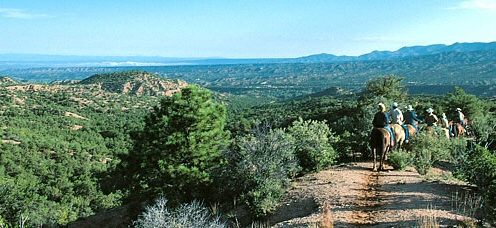 Santa Fe. Santa Fe is a magical city that consistently ranks in travel surveys as one of the top ten destinations anywhere. Surrounded by scenic beauty and imbued with 400 years of history, its unique character is revealed in its lovingly preserved architecture, world-class art and cuisine, and cultural traditions. We're at the south end of the Rockies where the sun rises over the Sangre de Cristo Mountains and graces us with golden light and indigo skies and 300 days of sunshine each year. Every season has something glorious to offer – and we do have four distinct seasons! Learn more about Santa Fe.
Program Schedule.  The program begins at 10:00 am on the opening day and completes by 4:00 p.m. on the fourth day.  We typically begin classes on Thursday and end on Sunday.
Day 1: 10 am to 7 pm.
Day 2: 8:45 am to 7:00 pm followed by optional group dinner in Santa Fe Plaza area
Day 3: 8:45 am – 5:00 pm (in the evening you are on your own to develop a new presentation)
Day 4: 8:30 am-4:00 pm. Groups often continue on to Ten Thousand Waves for a Sunday night soak under the night skies. (Make your own reservations early for a private tub.)
It is a very full schedule which doesn't allow for time with a friend, partner, or spouse. Come early or stay over to play! A word to the wise . . . people get here and wonder why they didn't add on a few days, and many have extended their visits once they are here.
Travel Planning
Accommodations. Our program "home" for Transformational Speaking is  Hotel Chimayo.  It is a boutique property located one block from the historic Santa Fe Plaza.  We meet in an expansive suite with a comfortable living room for the class.  Beginning in 2023, your individual room rate is $239/night with an amenity fee of $15/night (instead of the usual $25).
Once your registration is confirmed, we will give you a rate code to use online to book your room.  Be sure to reserve early to assure your accommodations. We recommend you stay on site (or nearby on the Plaza) so that you can truly immerse yourself in the experience with your fellow participants.  You'll be glad you did!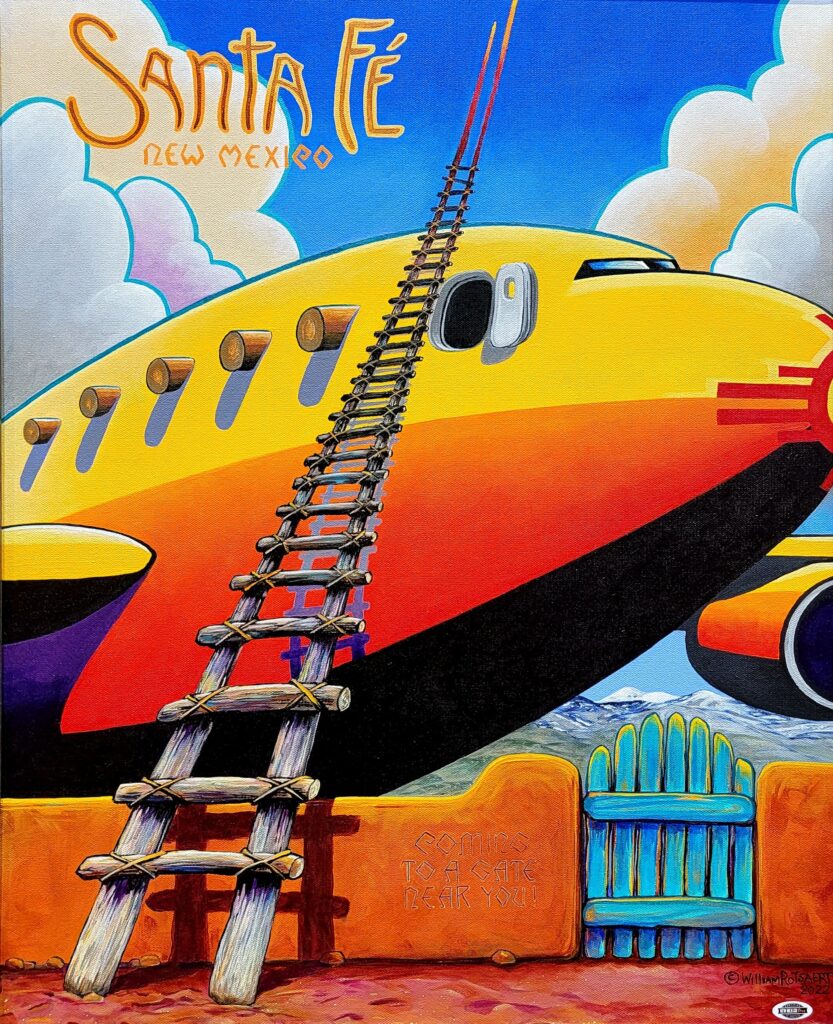 Getting to Santa Fe by Air.
Santa Fe has a small regional airport (SAF) with flights to and from Denver, Dallas, and Phoenix. 
Most people fly into Albuquerque NM (ABQ) and drive north 60 miles to Santa Fe by shuttle, rental car or Uber or Lyft (about $75 each way). 
Make your airline reservation to arrive the day before the program begins and leave anytime on the day following your program.  
That extra night to integrate the work makes all the difference!
Shuttle to Santa Fe from Albuquerque.   
Groome Transportation.  There are 14 departures daily, and the one-way fare is $39 + tax.  Be sure to make an advance reservation. When you arrive at baggage claim in
Albuquerque, check in at the transportation desk.
From Santa Fe (SAF) airport, call Uber or Lyft for the 20-minute ride to Hotel Chimayo.