The Transformational Speaking Immersion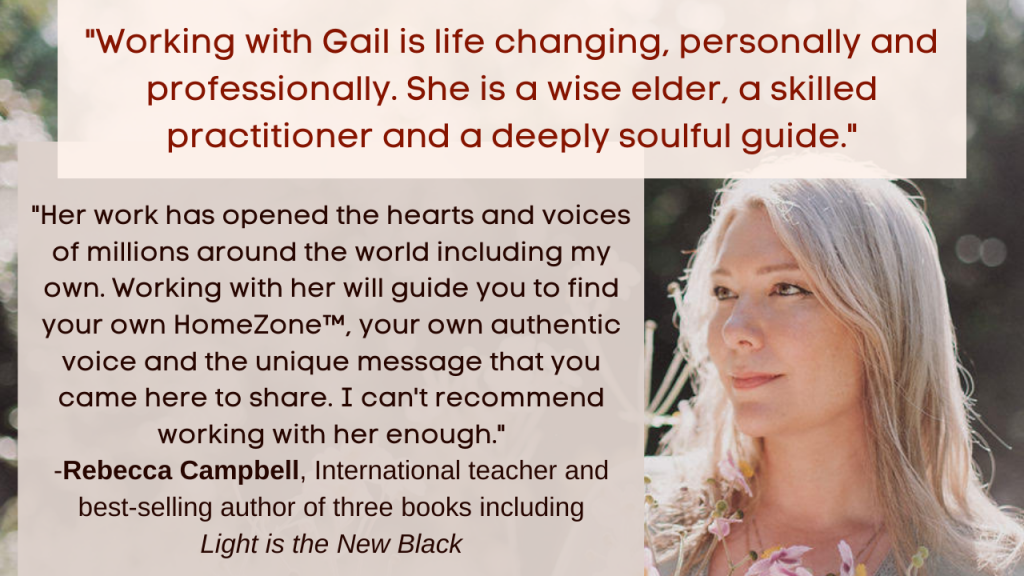 Transformational Speaking is a comprehensive learning experience designed to move you into the presentation you–and only you–can deliver and for which your life journey has prepared you. This four-day immersion for just six "important strangers" is a rich exploration of your best ideas, the stories that bring them to life, and your own distinctive way to share them, all with personal coaching and videotaping throughout the class.
________________________________________________
The last few years have asked a lot of us, and the Immersion is an opportunity to get out of  jetlag and catch up to what your life wants to show you in this emergence.  If you're being called to a more authentic, aligned level of contribution, Transformational Speaking will support you in building a strong foundation based on self-trust and personal power to go to the next level in your work and self-expression.
Chris was brilliant in interviewing me for this podcast that really covers why Transformational Speaking is different from any speaker training. What and who inspired the work, my story, and the foundations of Original Medicine, HomeZone™ and how to develop a talk without a script to be present to the energy of the moment.
________________________________________________
Tell me a fact and I'll listen. Tell me a truth and I'll learn. But tell me a story, And it will live in my heart forever."

-Native American Wisdom
Most of us don't know our best stories and material. We're either in a growth spurt where we haven't yet found the words to communicate our experience, or we're unduly attached to what has worked for us in the past. You have something to speak about that you and only you can communicate. Yet the distinctive, amazing part of your own story often needs to be reawakened and explored. Gertrude Stein said, "If you already knew it, it would not be creation but dictation."
At Transformational Speaking, we explore. We dive deep. We find buried treasure. We draw from indigenous wisdom as well as what works in the speaking world today. In the process, we reach for creation of your new expression rather than dictation from an old mindset. What you most care about comes up naturally. Often we discover material you have yet to make conscious, revealing your most compelling message.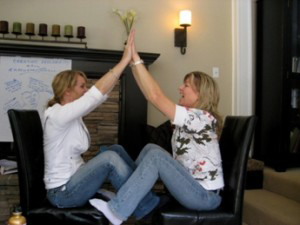 How else is this training different? Transformational Speaking is not a presentation skills class. Public speaking skills applied prematurely can actually prevent the discovery of what is most captivating and original about you. Great speaking is less about being "fixed" than being found. As you tell your stories, Gail coaches you on speaking from your Home Zone™. You begin to trust what emerges in the moment while building confidence and skills that reveal your greatness. (Yes, your greatness is already there!)
_______________________________________
What are the key features of the training?
In this four-day deep dive of discovery, you will:
Appreciate and honor who you really are by claiming your "Original Medicine," the gifts and talents that you and you alone possess
Identify and develop your core message, the foundation for your branding and any presentation you ever make
Move beyond the comfort zone, where most speakers stop, to the Home Zone™ where your power as a speaker emerges and you fully embody your message
Understand the four levels of engagement and how your story can move your audience from resistance to resonance
Discover the voices you've silenced that bring you and your speaking alive
Appreciate your own S/Hero's Journey and use your stories to move others
Learn how change happens so you can influence people whose worldviews differ from your own
Explore energy management practices that alleviate fear and nervousness
Dump the script with an easy method of presentation development that supports both spontaneity and structure
Create the New Story that will inspire the change you know is possible
On the final day you distill what you have to say into a new 15-20 minute presentation integrating all you've  learned. You'll be amazed at the confidence you exude when you know your medicine and your message!  And you'll leave with clarity about what is yours to do, simplifying and amplifying your decisions moving forward.
Real Speaking can change your life by changing the way you connect to others.
Real Speaking brought something out in me I didn't know existed.
If you want to add an honest, powerful voice to the world – namely, your own – stretch into this work.
"The experience dramatically enhanced my abilities
as a speaker."
_______________________________________
"You will leave there having total clarity on your
message, total clarity on who you are in your
heart, and very likely you'll get an insane
level of transformation."
_______________________________________
Your Investment
Tuition for the four-day program is $7500. We offer a 10 percent savings when you pay in full at time of registration. Because there are only six participants, we encourage you to reserve early for your preferred date by choosing the full pay option or choose three monthly installments of $2500 each.
Run – don't walk, don't wait!  If you can't afford it yet, start saving your pennies because this is transformational branding, speaking, soul work, get out your mojo work! You are going to get everything that you need and it comes together in a magical, intensely multi-layered package. Gail Larsen and Transformational Speaking have my highest recommendation."
– Jennifer Louden, "The Comfort Queen," Best-selling author of 13 books and igniter of The Savor and Serve Experiment
Are you ready to transform your speaking with an unforgettable journey into the heart of who you are and what you have to say?
Listen to what Julie Steelman has to say about the
Transformational Speaking Immersion!
Welcome!

P.S.  Don't let your preferred date slip by! Classes often fill well in advance because we accept only six people. Watch our Calendar for our upcoming schedule.
I have been speaking professionally for several years and attended Real Speaking to hone my new message. I came away with exactly what I wanted – a powerful presentation that took me past my comfort zone and into what Gail calls 'the HomeZone™.' Gail's design is impeccable, her facilitation exactly what it needs to be in the moment and for the audience, and her feedback deep and penetrating. Real Speaking is for any level, novice or experienced. The individual attention is aimed right where it needs to be. I have attended innumerable learning programs and often I have come away wanting. Not so with Real Speaking. The only thing I was left wanting was more. Real Speaking is a masterpiece!"
-Denise Brouilette, President, The Innovative Edge
Our Next Class with Availability: Please See Calendar.
To begin your enrollment process, please Email Gail: gail [at] realspeaking.com (and CC: support [at] realspeaking.com Gail is often off email during her travels)  to confirm there is a space for the date you have chosen. We'll hold your space for 48 hours to give you time to complete your application. Once it is in our hands, we'll set a time to meet by phone to get acquainted and answer any questions you may have.