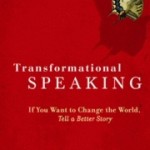 The transformational times in which we live have seeded remarkable projects, ideas, and books from our alumni. As you choose gifts this holiday season, I invite you to consider these books by some of our Transformational Speaking superstars over the last year. I've also added some beloved favorites from the past in case you missed them!
---
Transformational Speaking continues to reach a global audience. Here's why:
"When Danielle LaPorte recommended I attend the Transformational Speaking Immersion, I first bought the book to get clarity on what I needed to say – and how to say it. Traditional models give you script. Gail's book and the Immersion helped me uncover my own. To keep this profound teaching alive, I downloaded the book and went for a walk listening to it every morning for about a year. I still pull it open on digital or hardcopy or audio when I need reminders to reconnect to my authentic way of speaking and storytelling—what Gail calls the HomeZone™!" – Gregg Brown, Professional Speaker on Change & The Future of Work
"I've dog-eared your book Transformational Speaking so much that I'm tempted to walk it before going to bed, and give it its own water bowl. I want so badly to plagiarize from it, but I know that's naughty so I restrain myself. It's just that when something is said in such a way that it can never be said any better, what am I to do?" – Esther Luttrell
---
Recently Released or Available for Pre-Order!
---
Inspiration for the Life You Want to Live
---
Memoir
---
For Youth and Children
---
Healing
---
Relationships
---
Especially for Women
---
Business & Entrepreneurial Success
---
Animals
---
I'm blessed by the opportunity to work with and learn from all these amazing authors and speakers. Yes, we are all both teachers and students!
---
Do you have a book in you?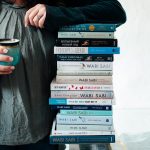 Are you committed to writing your book in 2023? If so, check out the year-long Writer's Mastermind Academy beginning in January. It is presented live or on zoom by the National Speakers Association (Albuquerque chapter) and there are a few openings. I'll be the kick-off speaker in January on Finding the Heart in Your Message.
NEW! Writer's Academy – NSA-New Mexico (nsanm.org)
---
Happy Reading! And may your holy-day season be one of love, blessings, and magic.
P.S. If you've been part of a Transformational Speaking training and have a book we've missed, do let us know so we can celebrate with you! My work has created a close community of friends and clients who stay in touch and often hire me when it's time to prepare for a book launch. That (and Facebook!) are how we've gathered this list.
Once upon a time I was working with an extraordinarily gifted woman and seer who had an image of me standing on the edge of a cliff. I was looking across a wide divide where I could not see my way to the other side, and a step forward would lead to certain death. But I was not alone. I had two allies supporting me: a skunk at my left foot who was creating a boundary so I would not step over the edge, and a hawk on my right shoulder.
As I stood there, I was blowing kisses to an unknown future. The hawk would follow the energy of those kisses, fly across the horizon, and return with what I was to know. Only then could I act.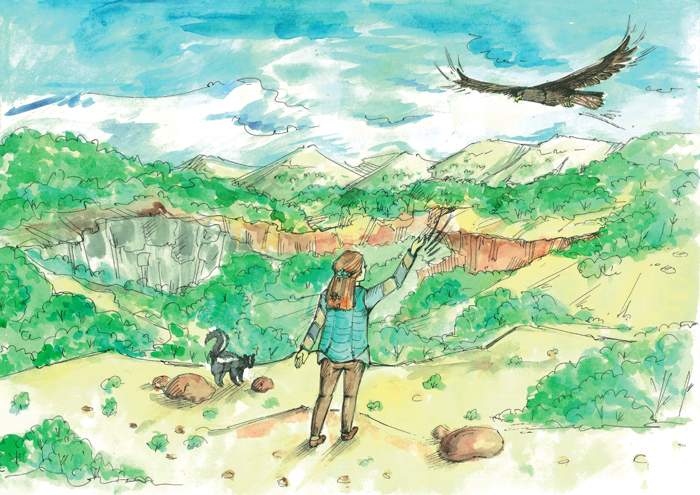 This image has stayed with me for years. Now it speaks directly to me about:
The energy we bring to the unknown
The unseen allies who support us in an uncertain time
The importance of waiting and watching for the future to reveal itself
The need for action only when it is clear and true
---
Recently a colleague asked the question:  What do you know in your bones?
My answer was immediate:  That something wonderful is emerging and I just can't see it yet.
In almost every conversation I have these days, there is a palpable sense that something is emerging that we cannot yet name, an energy that will take us to higher ground in our work and in our expression. Some feel a call to new expression. Others, whose work is demanding more of them, hear the call for less activity and more meaning. Fewer clients and more impact.
We are being called to new stories, for both ourselves and our world.
If you, too, believe something astonishing is emerging that has yet to find form, I invite you to join me and a small but mighty group of people who are deepening the conversation about these times and our contribution to the whole.
These conversations happen monthly in our Transformational Speaking Online community coaching calls where we're discovering just how our personal stories and life experiences have prepared us to be part of the collective story that is emerging. And we're devoted to that exploration so we can bring our gifts to a world that is calling for our Medicine.
There is something yet to be seen in all this disruption
as we give birth to a new story. 

---
Transformational Speaking Online
Join us as we dive deep into our
learnings, churnings and yearnings

and find new ground together!
Get out of jetlag and catch up to what your life wants to show you in this emergence
Identify, explore, and apply the learnings of this rare time in y/our history
Align with your HomeZone™ to connect with your truth and amplify your impact
Explore what may be calling you to a more authentic, aligned level of service
Build a strong foundation of embodied medicine, self-trust and personal power to go to the next level in your work and self-expression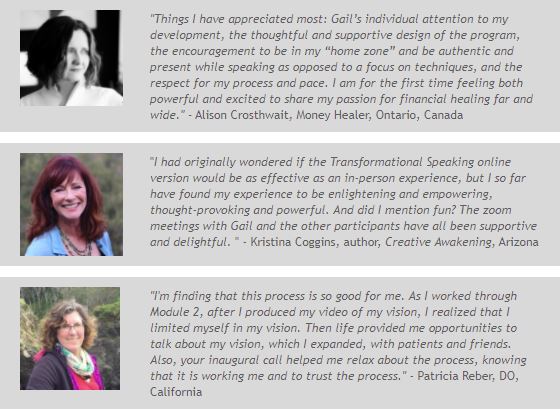 ---
If you have been waiting to come to the four-day live immersion, begin your Transformational Speaking adventure online now. You can then transfer your full online tuition to your registration for the full Immersion experience in Santa Fe in 2022.
_________
My teacher Angeles Arrien always ended the stories she told with this: "And they lived well, and they died well." Fall is the time of practicing honorable closure for that which is complete as well as honoring the ancestors who have gone before us. Those ancestors support us with the deep knowing in our bones of what it means to live well. May we listen for what our lives are asking and have the courage to believe in our dreams.
To Emergence, with Love!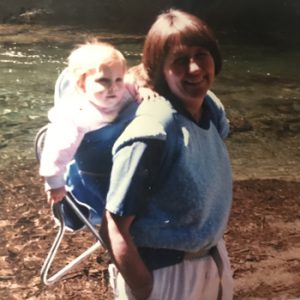 In 1987 my sister was 40 years old and having her first baby. She chose a home birth with a midwife. I questioned her choice, but Janice is a smart woman and had done the research to understand that the approach of hospitals and doctors adds unnecessary layers of procedures for protection (often their own from malpractice suits) that can often result in harm to a newborn. That's likely why the US is "the most dangerous developed country to give birth in" according to Newsweek in 2018*. Janice gave birth to her second healthy child at age 44, again at the home of her midwife.
Back in 1987, most of us put our trust without question in the promise of existing structures and heedlessly follow their protocols in an attempt to create lives that work within an established system. Unfortunately, even though our lives as a whole aren't working all that well, we still do. But it is 2020 and we're starting to break the spell of believing someone knows more than we do about how to create the world to which we want to belong. Our blind allegiance is faltering, and well it should. We're in a time of health, political, environmental, racial and financial crises. The structures we've relied on are crumbling, and no election or single leader can change that.
What will it take to break the spell of believing in an old way and imagine a world that works for all of life?
For years, I have been captivated by the Rumi quote, "Speak a new language so the world may be a new world." I've spoken about that as I've sensed that there are languages of the soul that can awaken us to new ways of seeing and being that open the way to the new world we trust is possible and want to co-create.
Let's stop watching the news
and make the news!
I invite you to join the unmistakable calling of our times
to bring your imagination and voice to a new story
that is being born in your heart!
Like many of us, I've been in a wait and watch mode since early March. I've sensed something is incubating that is not yet formed. With scheduled travel cancelled, it seemed like a good time to bring a new puppy into my life. What an adventure that has been–for both me and my 9-year old dog Paqo — who is sort of adjusting but remains less than thrilled!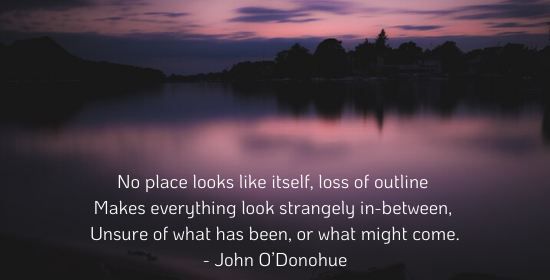 I can't let April 1 pass without greeting you! I know you're out there and sensing at a deep level that–somehow, some way–we are in the awakening of a lifetime. And that we're being asked to make history, not just watch it.

If you're not yet familiar with Holy Fools Day, it was inspired by Joseph Campbell's statement that the Holy Fool is the most dangerous person on earth and the most threatening to all hierarchical institutions. Holy Fools follow their own inner compass to do what needs to be done and do it, no matter what. Their actions make a difference in creating a more just and sustainable world in support of all of life. Since 2014, I've been hosting annual online events to shine light on the inspired action of Holy Fools in the Transformational Speaking community. (Meet them here.)
Now here we are at April 1, 2020, and I'm postponing the Holy Fools Challenge (and the grand prize that will thrill you … stay tuned.) Because the truth is, I am unable to whip up my annual Holy Fools fervor and face a deadline. My fierce and feisty oscillates to flat and feeble and–thankfully! sometimes!– back to festive. I'm deep in the Well of the JourneyWell® wheel as illustrated in my March 20 message to you about "A New Rhythm for New Times." It's time to grieve and withdraw for a bit to reflect on and integrate this non-negotiable life experience that has upended our lives. Continue reading →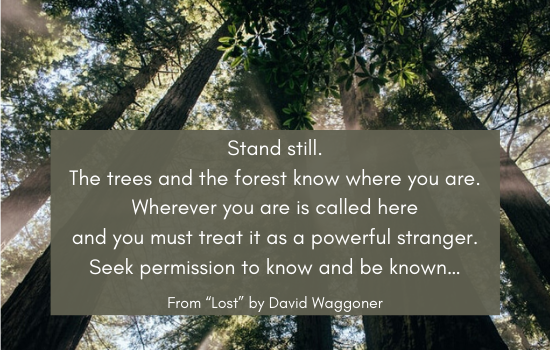 Some of you know that my customary way to just stop has been to break bones. Yes, sometimes two, or sprain both feet! All amount to a full stop. Enforced! No negotiation!
I'm not kidding. The day I was to start my Transformational Speaking book tour, I broke bones in both legs and was confined to bed for a week until the swelling subsided and I could be trussed up. (My friend Lisa called it "extreme avoidance.")
Then when I launched Transformational Speaking Online, I broke my hip in the middle of our series of 8 weekly community calls. I didn't see my home again for nearly 3 weeks.
When my dear friend Margaret died, I missed two stairs and her memorial service in San Miguel de Allende when I sprained both feet.
In the shamanic path, we know that breaking a bone is about breaking a pattern. It was clear to me in all the above cases that my pattern was to move too fast to pay attention to what my body and soul were telling me. 
A Holy Fools Day Conversation with Patrick O'Neill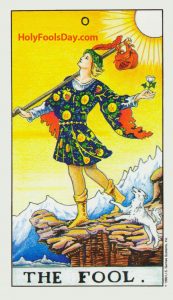 Today's my favorite holiday–partly because I got to make it up!
But even more celebratory, it's a special day that invites you to answer the Call to Adventure and take an inspired action that your soul is asking of you.  
Holy Fools express what indigenous peoples call Original Medicine. You are formed for a singular purpose for which you have gifts and talents that are nowhere else duplicated. And if you don't express those gifts, they are lost to the world for all time.
I first learned of this profound but simple teaching from cultural anthropologist Angeles Arrien, with whom I had the privilege of studying for over ten years.
Angeles left the earth plane five years ago and Patrick O'Neill, with whom she co-taught for 20 years, is continuing her great work. Both of us feel the best parts of ourselves were gained by osmosis by sitting so close to Angeles for so long.
I reached out to Patrick to mine his deep wisdom on the subject of: Continue reading →
Everywhere I'm hearing about the intensity life is serving up these days. I'm feeling it . . . are you?
The times we're in have me primed for a Soul Reset to look at life through an inspired lens. I'm much more inclined to align my inner drive with my outer doing when I'm guided by wisdom, poetry and beauty instead of, say, the daily news!.
So for a download of the good stuff, Danielle LaPorte has rallied a whole crew of her wise and witty friends to contribute to LETTERS FOR RENEWAL: 30 Days of Courage, Conviction, and Hopefulness.  It all starts September 1, and… it's FREE. Registration is open:
This is the time to shine in the light of our
medicine and speak our truth.
The elders say we are the ones we have
been waiting for.
Give yourself and the world the gift of stepping
into the full experience of your power, presence
and magnificence.


Stop giving 'til it hurts & find the exquisite balance of giving & receiving
This quote from Eleanor Roosevelt embodies the spirit of Transformational Speaking.
"The giving of love is an education in itself."
Yet while we want to express that high vibration of Love, receiving it is just as important for our own balance. So . . . what if we could also experience speaking as an act of receiving Love?
For a simple practice of how good that feels, watch this 4-minute video from Master Mingtong Gu on "How to Give and Receive Energy."