A Holy Fools Day Conversation with Patrick O'Neill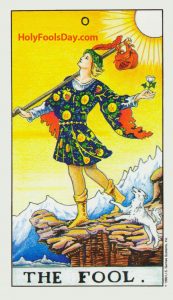 Today's my favorite holiday–partly because I got to make it up!
But even more celebratory, it's a special day that invites you to answer the Call to Adventure and take an inspired action that your soul is asking of you.  
Holy Fools express what indigenous peoples call Original Medicine. You are formed for a singular purpose for which you have gifts and talents that are nowhere else duplicated. And if you don't express those gifts, they are lost to the world for all time.
I first learned of this profound but simple teaching from cultural anthropologist Angeles Arrien, with whom I had the privilege of studying for over ten years.
Angeles left the earth plane five years ago and Patrick O'Neill, with whom she co-taught for 20 years, is continuing her great work. Both of us feel the best parts of ourselves were gained by osmosis by sitting so close to Angeles for so long.
I reached out to Patrick to mine his deep wisdom on the subject of: Continue reading →