The Giving of Love Is an Education in Itself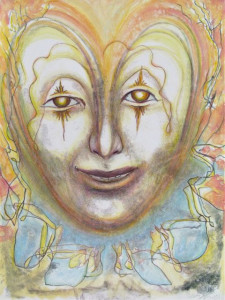 As speakers and leaders, loving people into their magnificence is one of the biggest gifts we can bring to those we serve. So when I work with a client on a new talk, I send them off with the words of Eleanor Roosevelt:  "The giving of love is an education in itself."
When taking the stage, it's so easy to be absorbed in what we're about to say, or in centering ourselves to alleviate fear, we forget to focus on those who will be listening to us.
How do we give love to our audiences?  Prema Lee Gurreri suggests deploying a love bomb! Instead of waiting to see if the audience loves you, become love in action by feeling gratitude for the people who have shown up to hear YOU.
Energetically, what are you communicating when you take the stage?  Have you taken the time to feel your appreciation for the opportunity you've been given to influence others through your words?  Drink it in, feel the love, let it expand within you, lob your love bomb, and imagine waves of love going out in all directions from your heart to theirs.
Prema reminds us, "Science has proven that not only do the people who are giving and receiving appreciation raise their vibration but all people, animals, and nature within the vicinity are profoundly affected for the better."
Try it next time you speak and let me know what happens. In fact, with Valentine's Day coming up, why not practice being a love bomb (or balm) every day. This video of Prema demonstrates what that looks like!

Prema Lee Gurreri Deploying a Love Bomb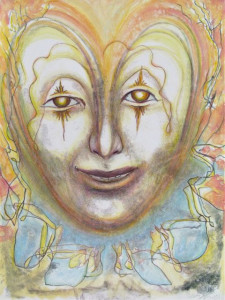 Note about the drawing:  Last fall I gave myself the gift of a Soul Portrait session with Deborah Koff Chapin, whose Soul Cards may be familiar to you. She worked silently in my presence for a few hours and produced 18 works of art in her unique touch drawing style. The one on the right reminds me of my desire to see with eyes of love. I'll use it as a touchstone for speaking, and I'm also going to put it in my car to see if I can stop sending half a peace sign to annoying drivers.
3 Responses to The Giving of Love Is an Education in Itself