A new program offering for 2019 …
E-X-P-A-N-D and Express!
with Gail Larsen, Tryshe Dhevney and Pam Hale
Friday and Saturday, October 4-5, 2019 – Tucson, AZ
I'm excited to be collaborating with two master teachers to bring our specialties together for this new two-day workshop. Join us to expand your inner ability to tune into who you are and what you are part of without looking for reference points and permission from the outside world. Anchor into your own power to trust the natural flow from within that allows you to express without rehearsing, editing, and strategizing.  Come home to yourself, remember who you are, explore the gateways of nature, your own true nature and sound as deep sources of remembrance, and align with your true self to expand and express in the world! 
When one looks at shamanic traditions around the world, there are three hidden worlds commonly spoken of: The Middle World of our human experience, and the Upper and Lower Worlds. All three worlds are alive with guidance and potential and invite our exploration.
---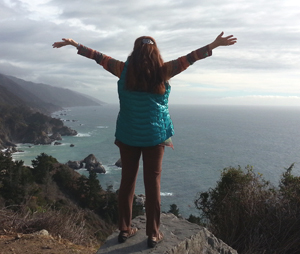 Those who know my work recognize that much of what I teach is grounded in the perennial wisdom of original cultures. Over time, I've seen that going back to capture the good, the true, and the beautiful within ourselves is the way to move forward with expression that is aligned with our deep truth. Only then can we show up in the world in full awareness and trust of the gifts we are designed to express. In this circle, I'll be working with you in the Middle World of understanding, naming, and claiming our Original Medicine and summoning its voice to be fully visible in the world.
---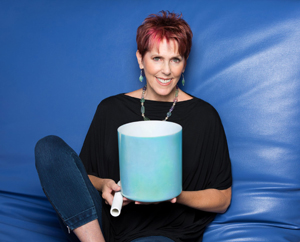 Tryshe Dhevney sounds the holy through her voice and her crystal bowls as a sound energy expert, recording artist with Sounds True, and the lead sound practitioner at the world-renowned Canyon Ranch Wellness Resort in Tucson. She will take us to the Upper World where you will find and give voice to your Medicine, allowing yourself to be sung by that which lives in your Soul. Your voice is the most powerful, efficient and effective use of energy on the planet…and puts energy in  motion. Your voice reflects the power of who you know you are and is a manifesting force like no other.
---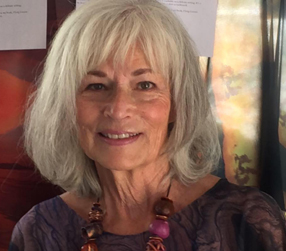 Pamela Hale is a spiritual mentor, author, shamanic practitioner and artist devoted to promoting spiritual wellness and restoring the sacred on the planet. Pam will take you to the Lower World, deep into the energy of Mother Earth, through shamanic journeying and time on the land, where you will find a spirit ally or allies for your expanded awareness of your Medicine and its voice. As you ground these energies, you will stand taller, awake and alive, ready to embody all you long to take out into your world.
---
EXPAND with us!
DATES:   Friday, October 4: –  9 am to 5 pm
Saturday, October 5 – 9 am – 6 pm
LOCATION:  Catalina (north Tucson) AZ.  This transformational experience will take place in a private home surrounded by the natural wonder of the Sonoran Desert.
ACCOMMODATIONS:  There are no onsite accommodations, however we will recommend hotels in the area for those coming from out of town.
TUITION: Inaugural pricing of $799 in appreciation for your being part of this new program! (Once established, we will charge $1597.)
HOW TO APPLY: We are opening this experience for only 12 women. If you are ready for this kind of expansion and want to contribute to a rich community experience, let me know at gail @ realspeaking. com.